Race Links
To visit the sites you have to type in www.trexrextenmiler.mysite.com at the top of your browser..the quick links don't work
Whether your young or old like us, whether you are looking for a change of pace from the ordinary races, whether you are looking for that One Last Hoorah...All Roads that Go to Our Races...Go to Our Races. also visit our facebook page: old farts running club
2021 Race Schedule:
June 19, 2021. Beat the Grandma 5K: AGE AND GENDER HEAD START RACE...GRANDMAS GET A BIG LEAD...CAN YOU BEAT HER?
July 3, 2021 T-Rex Ten Miler and the Wimpy: FUN "EVERYBODY'S A WINNER" SPEED RAFFLE AFTER RACE
July 10, 2021 The Inclinator Stair Challenge: JUST WRONG! PAIN AND PUNISHMENT AND NOBODY CAN WALK RIGHT FOR DAYS!
The MUMMY: TBA
Favorite Races
In this race you'll have the chance to show off all that hard work and strut your stuff or whats left of it...its time that the younger runners get intimidated by the Older Generations!!! Check out www.beatthegrandma.mysite.com and see how much of a lead your age and gender will get you. Medals to the Top 50!!! and unique Awards to the top finishers.
THE MUMMY....is subject to clearance from the DNR so we cannot commit to this yet at this time
Old Farts Running Club The Mummy: Marathon and Half Marathon - Lowell, MI
Ben VanHoose, of Greenville MI, ran away with 6 out of the last 7 Marathon titles. VanHoose was the only runner to break 4 hours!!! That tells you a little something about the toughness of the course.
Complete Searchable Results Here!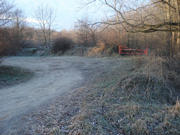 Need to RUN something different, run the T-REX TEN MILER
visit trextenmiler.mysite.com for more details. YOU MUST TYPE IN THE SITE IN TOP BROWSER TO GET TO SITE
Have Fun!